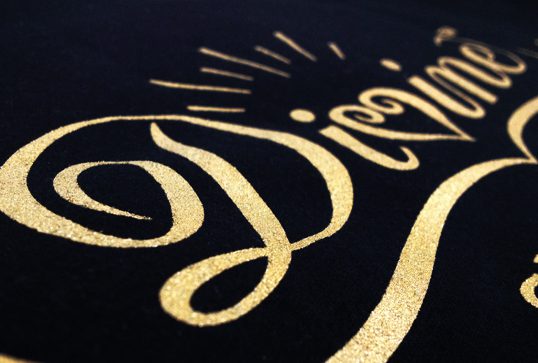 Case Study
Divine is a successful independent chocolate brand available nationwide, and offering a wonderful diverse range of flavours, gifts and seasonal specialities in beautiful packaging. It is also a truly innovative business model, putting people first and proving fairer trade is commercially viable on a large scale. Unlike other Fairtrade companies, Divine Chocolate is 45% owned by the farmers in Ghana who supply its cocoa, giving them the major share of Divine's profits.
We were approached by Divine, as they were looking to get some printed t-shirts for upcoming events; they firmly believe in Fairtrade and it's values, so wanted to go the extra mile in ensuring their clothing was Fairtrade too.
Following their order they let us know their thoughts:
"The T shirts are great quality, we were very proud to be wearing them during our events".